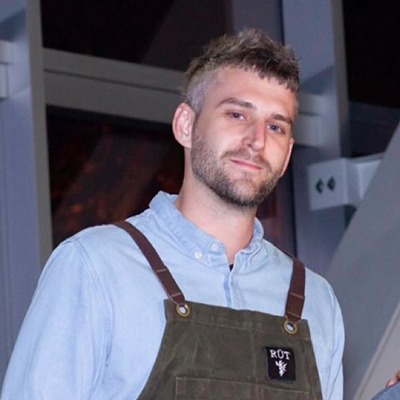 After working at Mizuna circa 2011, Josh joined the Bijou Cafe in downtown Portland, eventually becoming their Sous Chef.
 At RÜT, Lorenzen plays the role of Executive Chef and offers an artistic, conscientious, yet approachable vegan dining experience.
RÜT (pronounced "root") opened Spring 2019 in Spokane's South Hill District. The Modern American-style Gastropub features vegan comfort food as well as some healthier vegan options, alongside craft cocktails and a curated beer and wine menu.
The mission statement of RUT:
Through THE appreciation of plants and real food, RÜT is dedicated to the health of THE Earth and all of its inhabitants. WE ARE committed to creating a SAFE, WELCOMING SPACE WhERE progress may take root.