2019 Crave Food and Drink Celebration Gallery – Spokesman Review
The 2019 Crave Food and Drink Celebration's Grand Tasting and Foods From Around the World at CenterPlace Regional Event Center on Saturday, July 13, 2019, in Spokane Valley.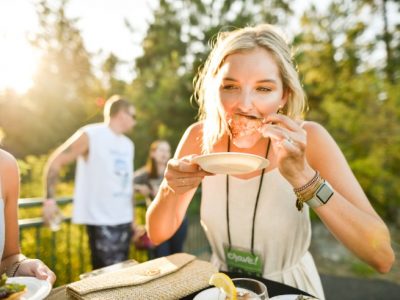 A three day event celebrating the Inland Northwest Culinary Scene?! That's my love language.
It all starts on Thursday, July 11th at Center Place Event Center with the SEAFOOD BASH. A luxurious celebration of fresh fish, shellfish and all things seafood! Last year the seafood boil with crab, corn, potatoes, and sausage stole the show along with the ahi stack from Anthony's. We can't wait to see what these talented, innovative chefs come up with this year.