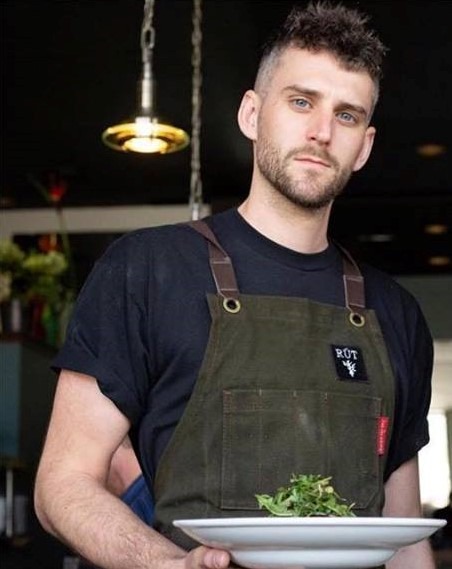 Lorenzen previously worked at Mizuna in downtown Spokane. Most recently, he was sous chef at Bijou Cafe in Portland. 
The concept for Rüt's vegan menu was inspired by seasonal foods of the Northwest and a "commitment to environmental and individual well-being."
The menu features what Lorenzen describes as "healthy, comfort food," such as truffle mac and cheese with grilled broccolini, coconut bacon bits, bread crumbs and chili flakes; a fried "not-chicken" sandwich with rainbow slaw, coconut buffalo sauce and ranch-mayo on an Alpine Bakery bun; tacos al pastor with king-oyster mushrooms, pineapple radish salsa, guajillo chiles and microgreens served on corn tortillas as well as the Rüt burger consisting of a Beyond Burger patty, vegan American cheese and roasted garlic aioli topped with charred tomato jam.