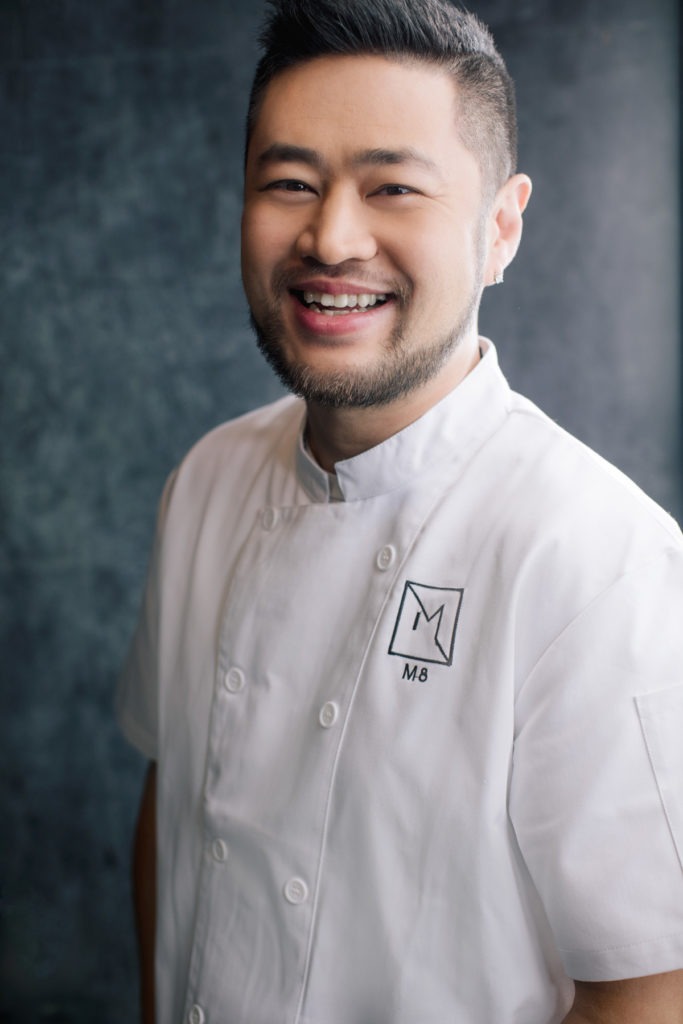 It's not everyday a young chef is mentored by a "Knight".
Meet Chef Frank Mao: his culinary passion was sparked by his native Chinese cuisine, and his culinary techniques and astute work ethic were shaped by Chef Pino Posteraro, a Knight of the Order of the Star of Italy, an award designated by Italian President Sergio Mattarella, which recognizes individuals who promote Italian prestige and good relations internationally. Chef Pino is the first chef in Canada to receive this award.
In 2018, Chef Frank took a leap of faith and opened his own restaurant, M8 in Vancouver. The name is a play on "mate" which is a nod towards teamwork and his staff are his extended family.
His dishes are a mélange of classic Chinese flavors and the classic Italian techniques he learned with Chef Pino. Chef Frank tried to stay away from the "fusion" label and prefers to refer to his cooking style as "modern". However way one might choose to describe his style, his dishes are definitely complex and enticing.