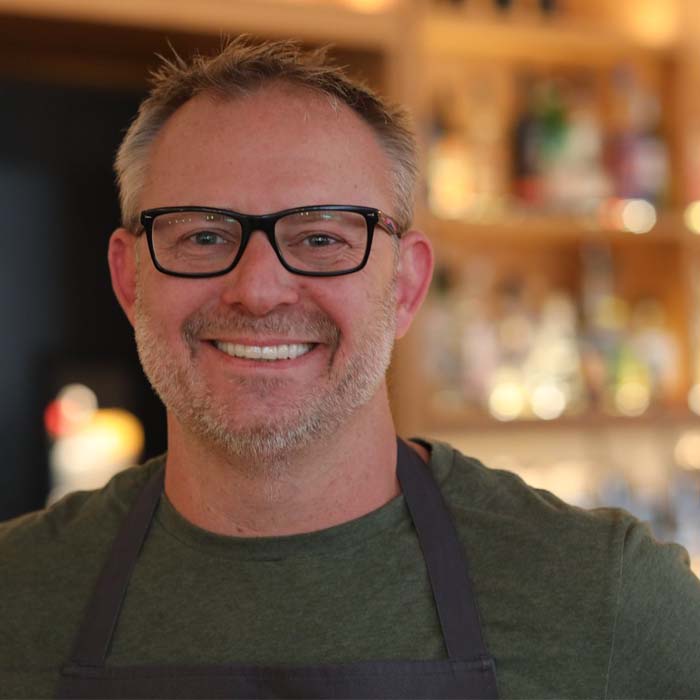 Ethan grew up in Seattle and is self-taught. He was named one of Food & Wine's Best New Chefs in America in 2008 and has been nominated for more James Beard Awards than he cares to remember. He opened Union in 2003 and hasn't looked back.
HOMETOWN
Born in Germany. Raised on Capitol Hill in Seattle.
FIRST RESTAURANT JOB
Daly's Drive-In (RIP). I was the shake guy and I'm still trying to lose the last five pounds I gained there.
LAST RESTAURANT JOB
Ask me in about 30 years, I'm in this for the long haul.
ALTERNATE UNIVERSE CAREER
Baseball player.
FAVORITE LATE NIGHT SNACK
Spaghetti with anchovy, chilies, garlic.
BEST MEAL EVER
Any meal with my sons Adrian & Frank. Gathering around a table is so much more about the people you're with than the food you're eating.
AFTER WORK HANGOUT
My couch
SECRET INGREDIENT
Anchovies, it's a great alternative to salt.
FOOD PHILOSOPHY
Keep it simple and know that we are all working to make our guests happy.
RESTAURANT PET PEEVE
No reservation restaurants. We're all in the hospitality industry and not taking reservations is not very hospitable.
FAVORITE PLACE IN THE WORLD
Seattle. It's home and I love it.
MEMORABLE KITCHEN DISASTER
Nothing big but I do remember in my early years watching a Baked Alaska explode. Nobody was injured but one guy passed out.
CAN'T LIVE WITHOUT
My family
WHAT'S ON THE DVR?
DVR, what's that?
WHAT'S ON THE NIGHTSTAND?
Cookbooks and a baby monitor.
WHAT'S ON THE IPOD?
If I told you you'd think I was going through a midlife crisis.
FAVORITE MOVIE QUOTE
Anything from Mel Brooks.
WHAT I'VE LEARNED
I have a long way to go.