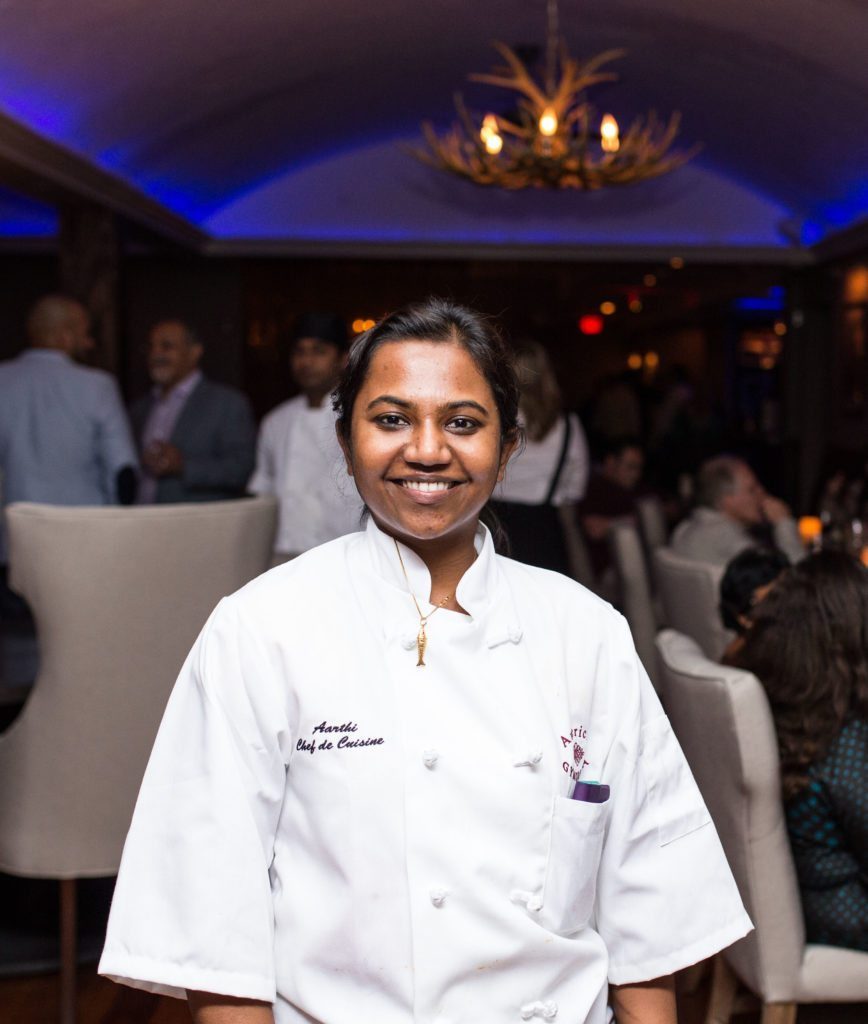 It was her love for eating that got Aarthi Sampath interested in cooking. As a child, she would steal goodies from her mother's larder, often getting caught in the act. "Getting grounded for my mischief got me into reading, particularly old cook books that helped me experiment," recalls Sampath, who knew the moment she baked her first cake that she wanted to be a chef. "My first time baking a chocolate cake felt like magic, those simple ingredients transforming into something so fragrant and delicious got me hooked."
Sampath's culinary journey began with her pursuit of a placement in the Taj Hotel Group Management Trainee Program after her time at the Institute of Hotel Management in Jaipur, India. After five years of developing a deep appreciation of Indian cuisine with the Taj Group in Mumbai, Delhi, Hyderabad and Chennai, she decided it was time to push herself to gain a global perspective on her craft and moved to the USA. There she attended Johnson & Wales University and then joined Vikas Khanna's Junoon, an iconic Michelin-starred Indian restaurant in New York City, via an internship. Today, Sampath is the Chef De Cuisine at Juno-on and the first Indian woman to win the third season of Chopped, an American reality-based cooking television game show.
Being a woman, that too of colour, Sampath had to break down multiple barriers to make her mark as a chef. Besides the common challenges like understanding the language and the level of cooking, she had to overcome bullying, criticism and other difficulties. "I have always had to work harder than anyone in the room to prove myself. It wasn't easy, but I dealt with each obstacle with fervour. I can be knocked down, but I can't give up," she says confidently.