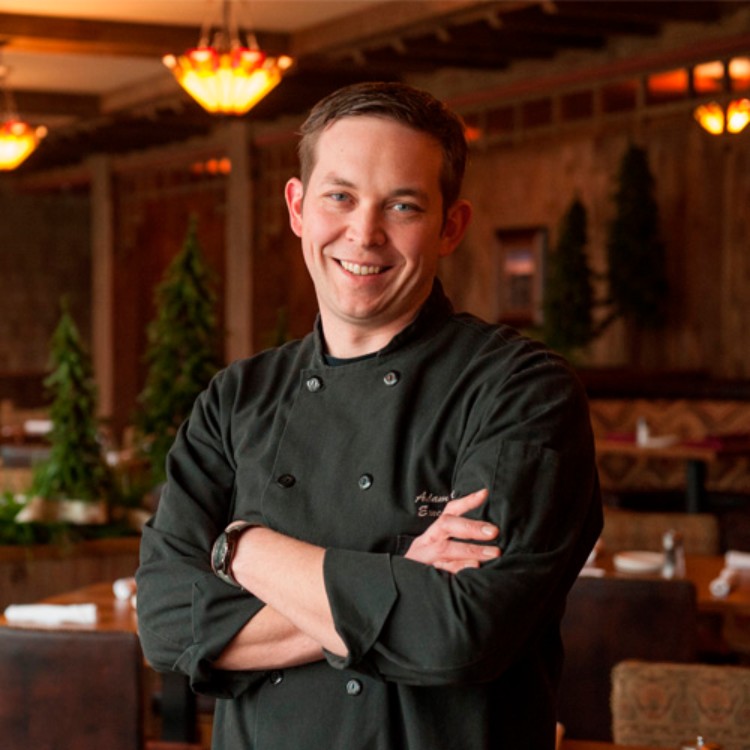 CRAVE NW's Culinary Director Adam Hegsted is proud to be an Inland Pacific Northwest native having grown up and living most of my life. Graduated from Northwest Culinary Academy and Art Institute of Seattle. Owner of Eat Good Group featuring a wide array of restaurants including Wandering Table, Yards Bruncheon, Incrediburger and Eggs, Republic Kitchen and Taphouse, Doughlicious Bakery Le Catering, Gilded Unicorn, Farmhouse Kitchen and Eat Good Cafe.
Hegsted gets most of his inspiration from the region, season and nostalgic foods from his past experiences. He studies relentlessly to keep learning and growing as a chef and translates this knowledge into a unique cuisine at each business.
Hegsted and Eat Good Group Restaurants have been featured regionally and nationally as well as winning many awards. Wandering Table was featured in the Wall Street Journal, Sunset Magazine, New York Times and Los Angeles Times. He was honored to invited to cook James Beard house as well Star Chefs in New York. Semi finalist for James Beard Award, Best Chef Northwest. Won innovator of the year from National Beef Council and United Fresh. Catalyst magazine named him one of the top 20 under 40 leaders in Spokane and 50 most influential people in Spokane. FSR magazine named him top 40 under 40 rising stars.
Only through the support of his professional teams in each restaurant and family is he able to keep progressing his career and pushing to be a part of a greater culinary community in the Inland Northwest.