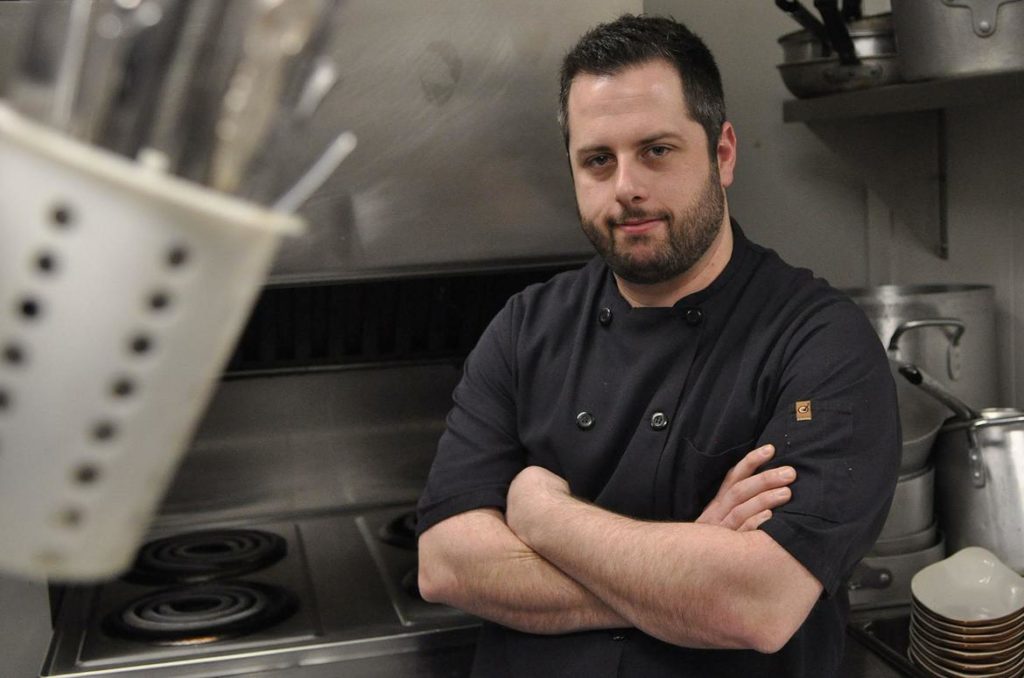 Aaron first learned of his love for cooking when he was 14 and was given a job as a dishwasher at a local catering company called Forks and Fingers in Novato CA. He quickly rose through the ranks and was running catering events by the age of 17. Spending his summers catering anything from small weddings to large events at Skywalker Ranch, home of George Lucas, Aaron continued to learn and strive for excellence on a daily basis. After graduating high school in 2001, Aaron returned to the Napa valley and took a position as Sous Chef with Forks and Fingers Catering. Throughout the next 5 years he spent his free time working at other restaurants soaking up any knowledge he could.
The birth of his son, Liam, in 2005 prompted a change in scenery. Taking a chance and moving to the Pacific Northwest, Aaron worked as a chef for various local upscale restaurants such as; The Cellar, Tselusem Steak House, and The Fainting Goat A Wine Bar. Now the Chef for Eat Good Group, owned by James Beard nominee Chef Adam Hegsted,
Aaron continues his passion for food on a daily basis by sourcing locally, sustainably and consistently honing his craft and culinary team.