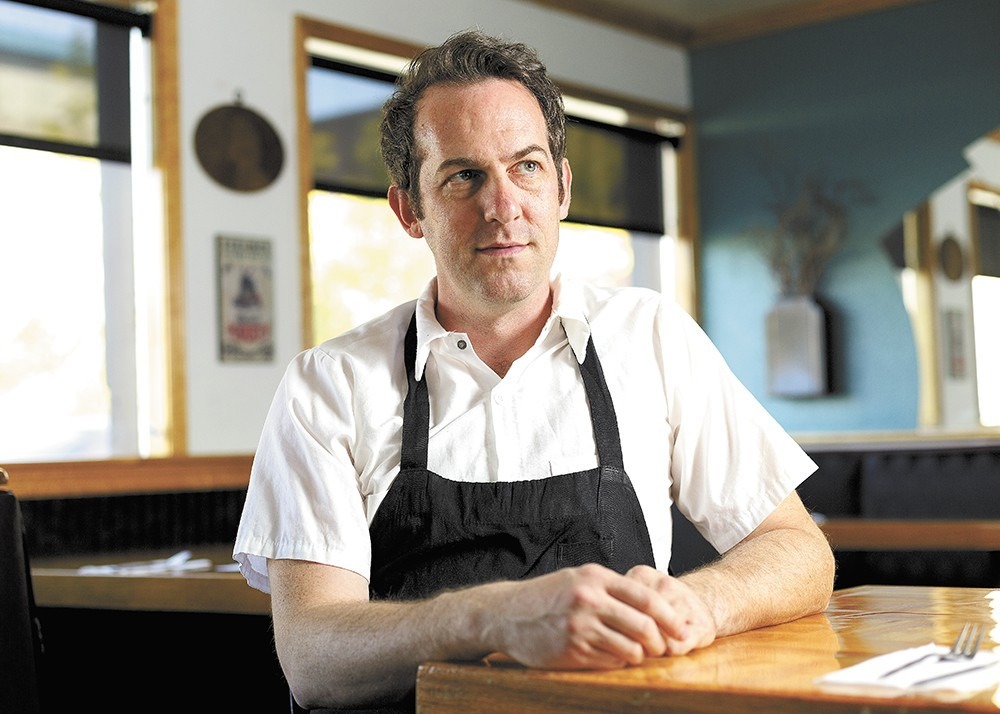 Chef Tony Brown, creator and mastermind behind Ruins, began his career at Twigs, worked at Luna for a year, and Mizuna for almost eight! In 2012, he opened Stella's, which he has now merged with Ruins. You can find some of your favorite Stella's Sandwich favorites at Ruins for lunch. He used to walk by the space for Ruins and had his eye on it for a while. He purchased the space in 2015 and the rest is history!
It wasn't until Tony opened Ruins that he truly found his passion for cooking. Chef Tony is originally from Oregon, but moved around a lot throughout California, Washington, Nevada, Oklahoma, and Texas. He attended a different school every year until he was 15, when he moved to Spokane.
He started his college studies at Spokane Falls Community College then moved to Eastern Washington University where he studied journalism, English, music, and architecture. He couldn't quite decide what he wanted to do. He has been working in kitchens since he was about 17 years old. "It was always an easy job to get, so that's what I did" he said. Well Tony, we are sure glad you stuck with it.  We can't wait until your next cool new spot called Eyvind opens soon!