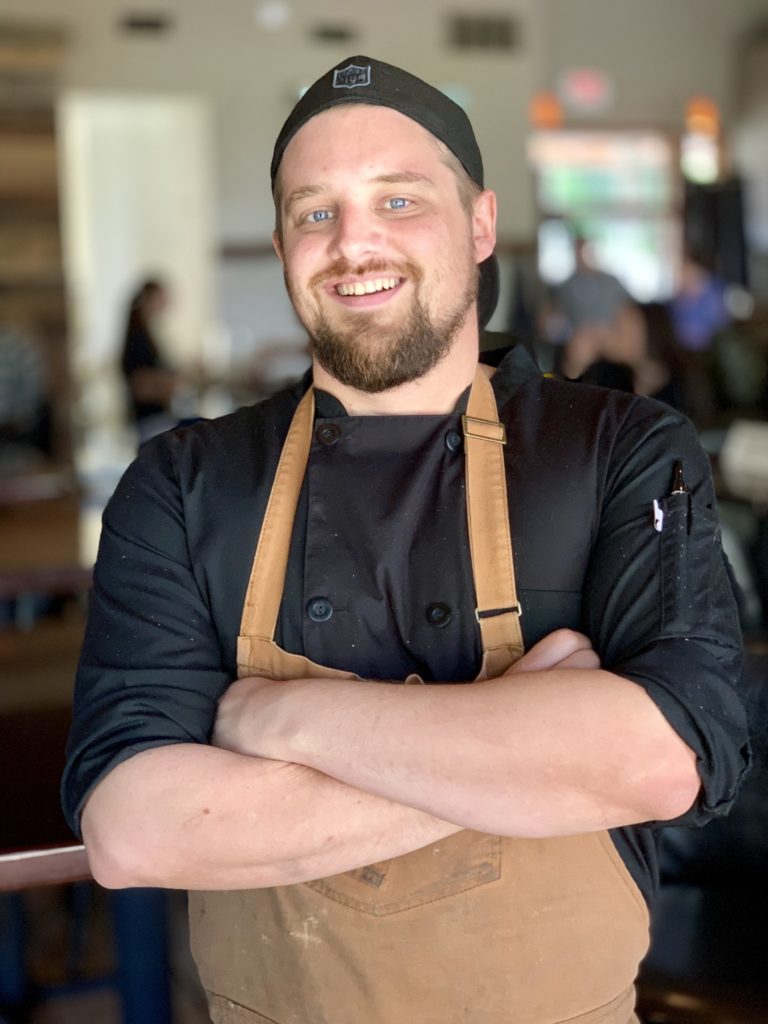 Chef Stefan Reynolds is a Washington native. Born and raised in Yakima, he has never moved outside of the state. This has given him a great insight for cooking in the PNW. Stefan took the typical hard working route to his current position as a head chef. Starting as a dishwasher and working through all the positions in the front and back of house.
Spending time working in kitchens and along side great mentors, gave him a good base of skills to bring out his own style of food. He spent time at many styles of restaurants and bars such as Scout, Hills, Luna and Spencer's Steak & Chop. His skills and training led him to winning the 'most outstanding entree' award two years in a row at the Epicurean Delight event. His food style is self described as contemporary American with influences from French and Mediterranean techniques and ingredients.
In his free time he enjoys playing guitar, lifting weights, hiking with his dog, working on anything mechanical and drawing. He has a passion for the business not only with cooking but also being a part of the hospitality through visiting with the guests.