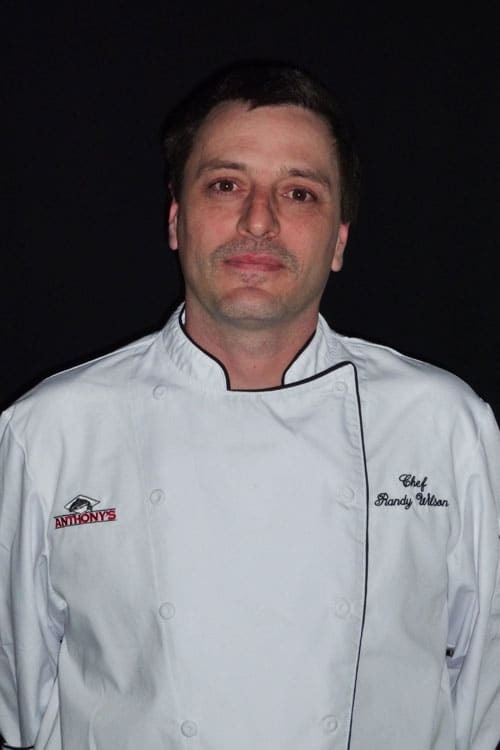 Randy Wilson began his culinary career at Anthony's in 2008. He was hired as a Line Cook but was quickly promoted to Sous Chef two weeks later. In October of 2014, he was promoted to Head Chef.
Randy's love for food came about an early age. When he was 12 years old, he began making desserts for his grandfather who was living with his family at the time. Eventually he started helping his mom with dinner preparations and it was at that time he realized how much he enjoyed being in the kitchen and preparing food for people.
When Randy reached the age of 16, he began to apply for kitchen positions at local restaurants and he was hired as a Dish Machine Operator at Chances Are Restaurant and Lounge. Over the course of the next 21 years, he worked at various restaurants holding titles such as Assistant Kitchen Manager and Sous Chef. He finally landed at Anthony's at the age of 37 and celebrated his 10-year anniversary with the company in 2018.