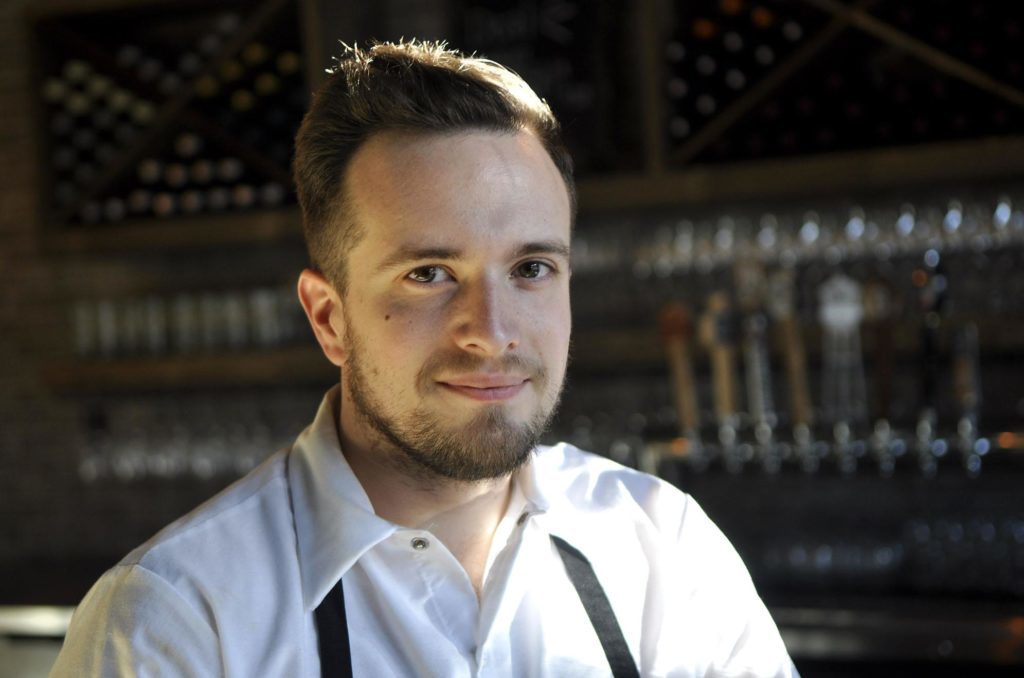 Paul Mason studied philosophy at the University of Illinois and was a student there when he got his first real kitchen job working in a local restaurant and brewery.
After college, he "wanted to continue down the culinary path," so he moved to Chicago with the intention of working at the best restaurants he could.
And, he said, "I did."
Mason, 29, came to Vine and Olive in Coeur d'Alene from Boeufhaus, a French- and German-inspired brasserie. "That place rocks," he said. "I learned more there than anywhere else I've worked."
Mason has been cooking professionally since 2009. In November, he helped proprietor Naomi Boutz open a wine bar specializing in small plates at the Riverstone development. Vine and Olive serves Pacific Northwest wine and European-inspired fare made with seasonal ingredients.
Mason dreams of cooking with gooseneck barnacles. But he's not above dining on the $1.50 hot dog and a soda at Costco.