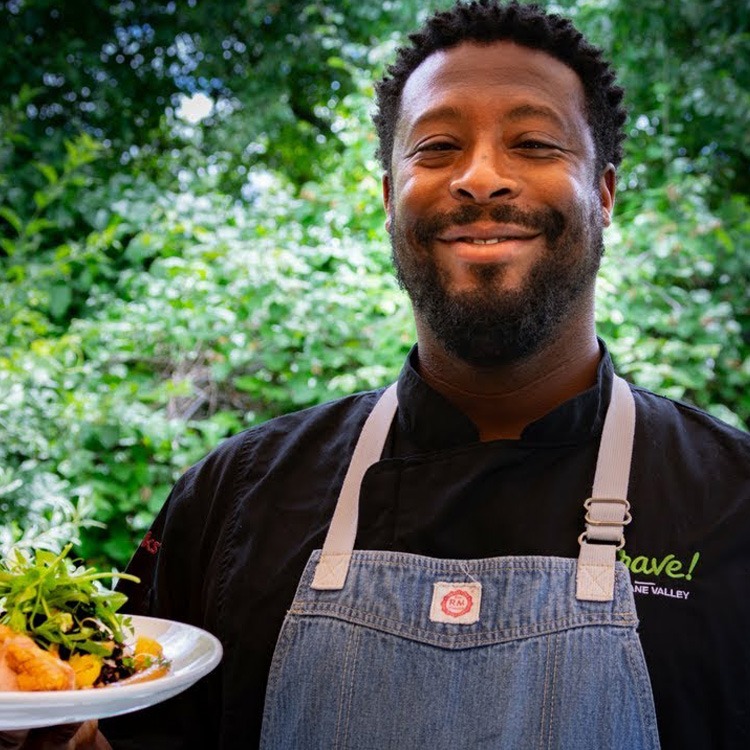 Joe's culinary education began long before he attended the Inland Northwest Culinary Academy (INCA) at Spokane Community College. Watching his mother, aunts, and of course his grandmothers cook really intrigued him and inspired him to start cooking. Originally from sunny Orlando, Florida, he is a Northwest transplant who arrived in Spokane in 1998 and has been here ever since.
Joe spent several years working in various restaurants, cultivating his love for creating and crafting beautiful, flavorful foods – until one day in 2010 when a friend told him about the culinary school. He applied, was accepted, and began taking courses in the culinary program at SCC.
From 2010 to 2012, Joe attended school full-time, worked full-time at Luna starting first as a dishwasher and would eventually be promoted to a line cook. He graduated in 2012 and would eventually get promoted to sous chef. In August of 2015, Joe was promoted to Executive Chef at Luna. Since then, his crew and Joe have sought to bring incredible food to Spokane. Joe is focused on engaging the community and bettering the community as a whole.