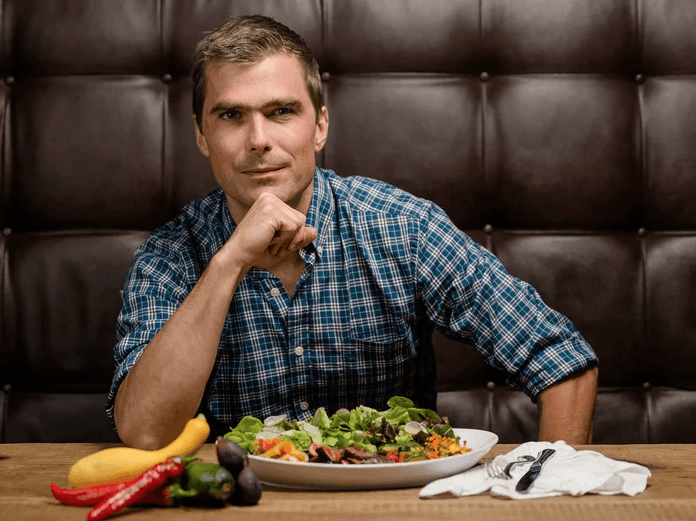 Born and raised in Ottawa, Canada, Hugh started cooking at a young age and decided to make it his career after taking a very long time to realize that academics weren't his thing. At age 15, he began working in restaurants after school and learning as much as possible. Today, Acheson's experience includes working under Chef Rob MacDonald where he learned stylized French cuisine, wine and etiquette at the renowned Henri Burger restaurant in Ottawa, and in San Francisco as the chef de cuisine with Chef Mike Fennelly at Mecca, and later as opening sous chef with famed Chef Gary Danko at his namesake restaurant, where he found a love of the simple, pure and disciplined.
Taking these experiences, Hugh developed a style of his own forging together the beauty of the South with the flavors of Europe and opening the critically acclaimed Athens, GA restaurant 5&10 in March of 2000.
In 2007, Acheson opened The National with fellow chef Peter Dale. Adding to his list of dining establishments, Hugh opened Atlanta restaurant Empire State South in the summer of 2010 and coffee shop Spiller Park Coffee in November of 2015. His most recent endeavor, Achie's, opened in January of 2018 with Omni Hotel at The Battery Atlanta. In addition to Acheson's restaurant projects, Hugh is also the Culinary Director of Denver-based eatery, Punch Bowl Social, which has several locations across the United States.
Hugh Acheson is the chef/owner of 5&10 and The National located in Athens, GA, as well as Empire State South, Spiller Park Coffee, and Achie's in Atlanta, GA. He is also the founder of Seed Life Skills, a living, multimedia curriculum built to serve the needs of the modern Family & Consumer Sciences (founded as Home Economics) classroom, emphasizing retainable real life skills with topics including hands-on culinary instruction, conscious consumer economics, and D.I.Y. design principles.