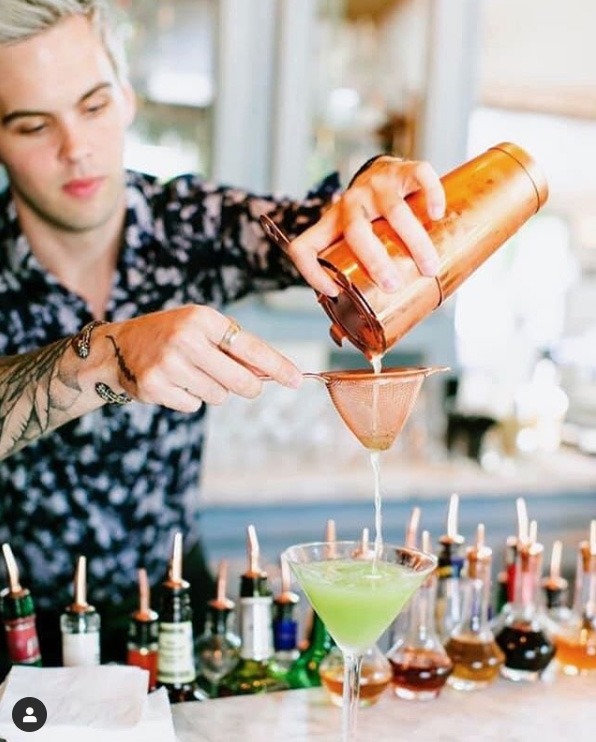 The lead bartender at Luna
Winfrey, who has worked at Luna for one year, has published a book of his libations, "Cocktails by Cody," and recently, as the lead bartender, revamped the bar menu at Luna for spring. His additions to the menu include the best-selling RBG and Betty Draper (Winfrey is a big fan of gin and "Mad Men").
"The redesign and revamp of the menu has been well-received," Winfrey said. "Customers, who are getting younger, are enjoying the new, well-balanced cocktails, but the longtime patrons can still order the classics like the Urban Martini and Lemon Drops. Those cocktails aren't going anywhere."
Winfrey said he brought with him to Luna "a new set of skills and cocktail tools and an attention to technique," and the owners have been very receptive to and excited about the changes.
"I like to help people take that jump and try new cocktails and feel secure," Winfrey said. "People also love that exclusivity, that VIP experience, without being pretentious, and it is a cornerstone here at Luna."