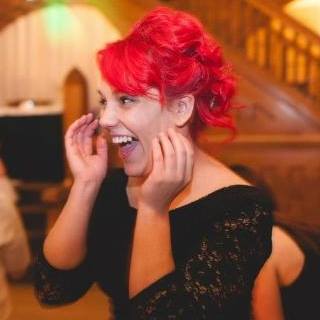 Here, we get to know her better.
What's your proudest moment or accomplishment behind the bar? There was a moment when I realized I was no longer just putting liquid in a cup and serving it to someone. I had become so well educated in spirits, distillation and the history of cocktails that I could educate others about everything they were drinking. I have changed so many people's minds about what they imbibe simply by having a conversation with them.
What drink should people order if they want to seem like the coolest cat in the bar? I always get a bit chuffed when someone orders a Bijou or a Vieux Carré from me when there is no mention of these on the menu. But they just want to test my ability. I also believe if you are drinking these styles of cocktail, you have a palate that recognizes wonderfully complex flavors.
How would you describe the perfect cocktail? The perfect cocktail is perfectly balanced. All the notes that play a role in the cocktail all need to be present, serve a purpose and complement one another. Whether a cocktail has two ingredients or 10, balance is always the proprietary goal.
How would you describe Spokane's cocktail scene? Boundless potential shadowed by hyper-masculinity behind the bar. As a woman in this industry, I spend more time trying to prove my abilities next to men who have half my knowledge but have that sought after "barman" appearance. There is a powerful group of women in Spokane who I believe best represent the passion for craft cocktail-making, but we all spend our time discussing what opportunities were never offered to us, even though we exceed the skill set being sought. Although it may be brazen to bring light to this, it is real, and I want to see a perspective change. Spokane has become more progressive than I have ever seen since I moved back from London, but the room for growth is still there. Don't get me wrong: I adore so many of the male bartenders in this town and love being part of their teams. However, women need to be respected in the same scenario. We are not all just pretty faces. We are also brilliant minds behind that bar.
What was your most unusual drink request? My most recent one that I can recollect was a man asking me to mix red wine, peach schnapps and Coke as a cocktail. He said it was a Portuguese poor man's drink. I tried that drink. And, let me say, I would rather live a lifetime of poverty and sobriety than ever drink that concoction again. I still shudder thinking about it. But, to each their own.
Where was your first job behind a bar? My first job in Spokane behind a bar was Fast Eddies. (Please don't make me spin the wheel anymore.) I come from a family of bar owners. I remember making vodka martinis with three olives and whiskey-and-Cokes in my kitchen at home with my mother and grandmother. I grew up in this industry. I just never expected what was to come in my career.
What have you learned about yourself or life on the job? My success in London ignited a new life-long passion to continue my ventures in this career. I have learned that I am so blessed by my passion and my drive to be recognized in this industry that I can travel anywhere in the world and find success and a purpose, just because I can properly put liquid into a cup – and do it very well.