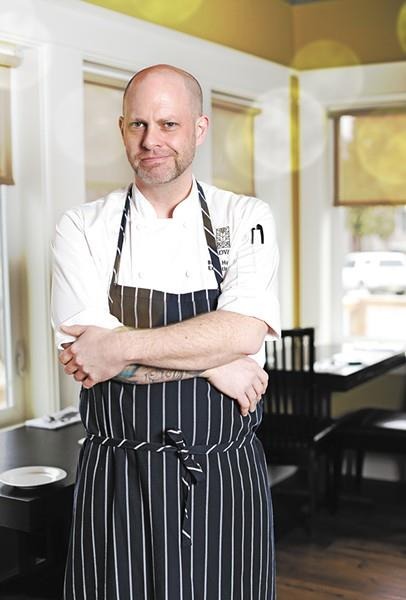 CHEF BRIAN HUTCHINS – SPOKANE, WA
Chef at: Westwood Brewing Co – Rathdrum, ID
For the past 25 years Chef Brian Hutchins has been cooking up creative and delicious dishes in the Spokane and North Idaho area. Brian is a native to Idaho and started working with Westwood Brewing Co in Rathdrum Idaho, May 2019.
Before working for Westwood Brewing Co, Brian was the Chef at Crafted in CdA. He has also worked in the Spokane, Washington area as the head Chef at the Cork House, Luna, and at the Glover Mansion.
Brian is a self-taught autodidact and in the past has supplemented his lifelong learning process with brief stages in renowned New York kitchens. While in New York, Brian worked at places such as Union Square Cafe, Vong, Blue Hill, and Prune.